We are very pleased to be partnering once again with the Toronto Welsh Male Voice Choir at their Christmas Concert on Dec 14 at Calvin Presbyterian Church. This is the choir's first concert since 2019 and there is pent-up demand to hear them sing again.
A portion of every ticket which we sell will be sent to the Stephen Lewis Foundation to support the Grandmothers to Grandmothers Campaign. Check the very bottom of the poster for instructions on how to order tickets through us. You can also order through our Contact Us form. Note: Tickets bought before Dec 1 save $10! Also we will have a sale table at this event and it will be your last chance to make purchases from us in person, before Christmas.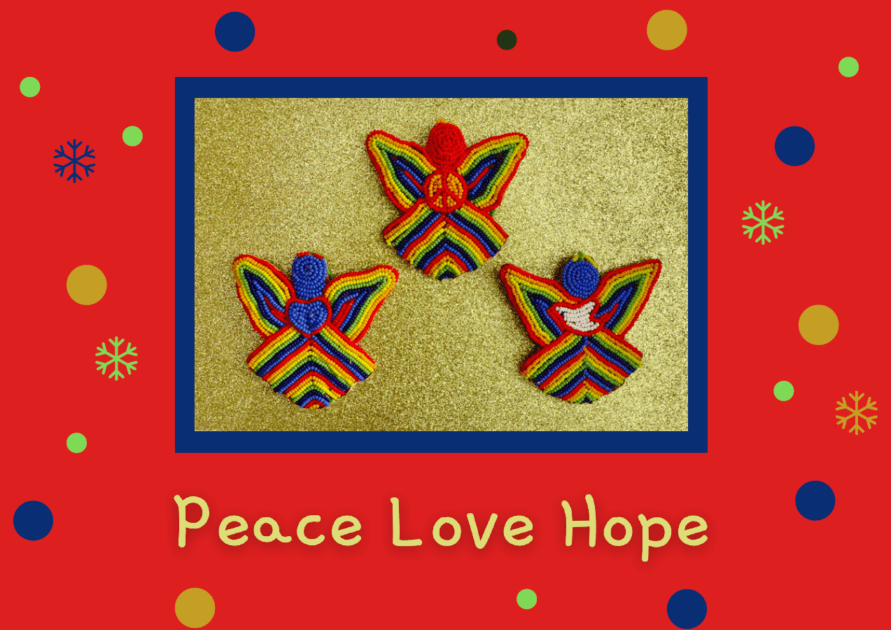 Our 2022 Christmas Card is now available. The inside says: May we have peace in our world, love in our hearts, hope in our future. Season's Greetings. We feel this message will resonate with you and everyone the world over. The beaded angels are Fair Trade tree ornaments from Kenya. The cards are 5″ x 7″ and come in packages of 10, with envelopes. Each package costs $25. You may order them through the Contact Us form on this website.